Cobra Kai Season 4 - The Loop
Play Sound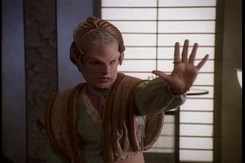 "

""You are being held by a force of two gravities… THREE gravities. Six will crush your ribs to jelly and explode your heart. FOUR gravities. FIVE… I suggest you leave now.""

A gravitation ring is small type of device of Minbari origin that can be worn on the finger like a typical finger ring. The ring can increase local gravity at least five or six times.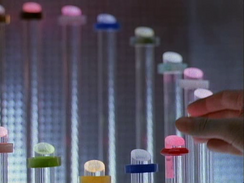 Delenn owned such a tool along with several other power rings and were kept in a secret wall locker in her quarters on Babylon 5. This device was used by Ambassador Delenn in 2257 to force Ambassador G'Kar to leave her quarters. [1] Many years later, Delenn would observe how much G'Kar had changed from the man who she had to force to leave her quarters with the gravity ring.[2]
References
[
]