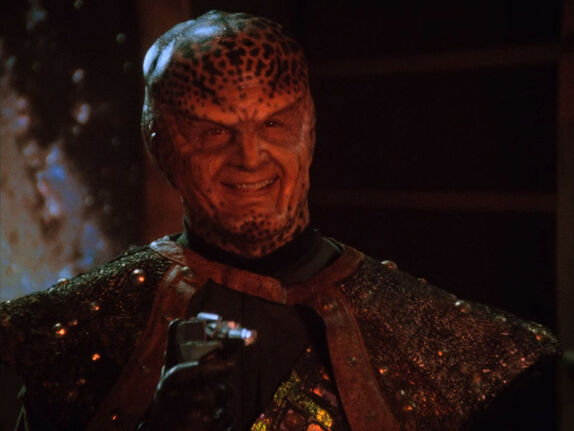 The Thenta Makur (literally translated as "many knives") are the finest assassin's guild in the Narn Regime. They leave their calling card—a death blossom—next to their intended target as a notice that the victim will soon die.[1][2]
They are a principled guild in that they always follow through their death commissions. They are unlikely to accept a bribe to spare a target's life because that would be betraying a commission. If an assassin were to betray a commission, the organization would find and kill their wayward member.
G'Kar was targeted by Tu'Pari, a Narn hired by G'Kar's bitter enemy, Councilor Du'Rog.
It is not known whether they operate outside the Narn Regime and accept commissions from non-Narns. Given the nature of such organizations, this is highly likely.
References