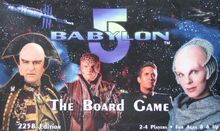 I am a major fan of Babylon 5. I do a marathon of the episodes at least twice per year. I have also recently begun work on creating expansion sets for the board game Babylon 5 CGS. I have at least one set of each of the Micromachine toy models. I have been buying the pewter models from Agents of Gaming's Babylon 5 Wars to augment my play in the CGS. I hope to collect the cards and build my own Babylon 5 Collectible Card Game. I would also love to get a 3D printer to build more models based on some of the fan-made meshes and those for PC games like X3:B5.
I began watching B5 with the TV movie Thirdspace. While my neighbors in college were watching B5 and would invite me to watch with them it was on sporadically on the local station that chose to show it, getting bumped from its time slot often making it difficult to follow. But, by the time of Thirdspace, TNT had picked up the show and were showing it daily so I was able to catch up with the older episodes as well as to keep up with the new ones.
Even though I have seen the finale, Sleeping in Light, a couple dozen times, it still chokes me up. I can't watch the final three in a single sitting (Objects in Motion, Objects at Rest). I do lightly enjoy Crusade and Legend of the Rangers; but I am still mixed about The Lost Tales. I think it lacked background people and made the episodes look very flat.
I love B5 many times more than other series including Star Wars, Battlestar Galactica, and Star Trek. Saying that is a big deal since I started the Memory Alpha research project decades ago. My work predates the Memory Alpha wikipedia and I am still a novice as to how to use wiki-coding, especially since each wiki has different templates and rules. My work has been shared in many formats, not simply the wiki but also included into software (LCARS Terminal for the PC and LCARS PADD for iOS and Android) and many websites like LCARSCom.net, Daystrom Institute Technical Library, Advanced Starship Design Bureau, Ex-Astris Scientia, Memory Beta, Memory Gamma, Memory Epsilon, and others.
My contribution to this site has a lot to do with the companion work I am doing to create the CGS expansion sets. When I find a page here that needs information I go back to the original episodes. I recently begun using a new video player that has allowed me to automatically capture screen caps of every second of video which has made it easier to find suitable images for this and other projects.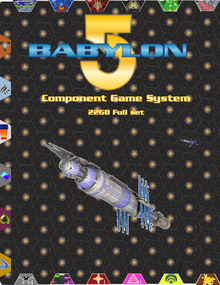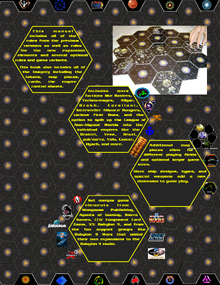 My favorite pages
[
]
Add links to your favorite pages on the wiki here!
Favorite page #2
Favorite page #3